Since 1884
Ganahl Lumber Company is the oldest lumberyard in California; it all began in 1884, when an Austrian immigrant named Christian Ganahl and his brother Frank moved to Los Angeles from St. Louis, where they had been shopkeepers. Building was flourishing in L.A. and many people were moving west because the transcontinental railroad was offering trips to California for $1. Los Angeles had a growing population of 22,000, and Christian Ganahl seized the opportunity to purchase a lumber company he named the C. Ganahl Lumber Company. A few years later, Christian made a daring move and opened another lumberyard in the area. Although his "branch yard theory" was a new business idea, it took off and eventually he had several yards located throughout the Los Angeles area, including one he opened in Anaheim in 1904. Up to this point, the C. Ganahl Lumber Company sold only lumber and cement.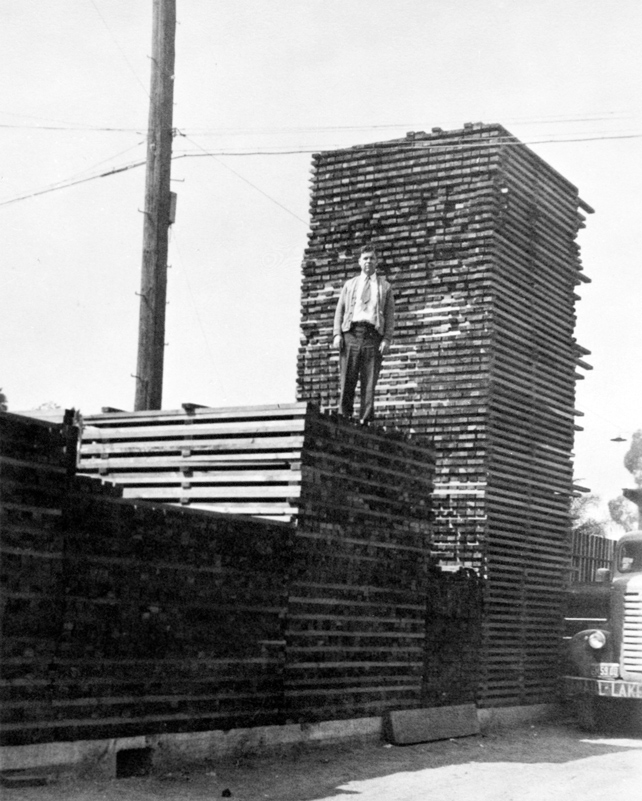 Early 20th Century
Two years after the Anaheim yard opened, Christian took another risk and added a new product: plywood. In 1921, Christian's nephew, Ernest, bought a part interest in the Anaheim yard with Charles Grimm, the yard's manager, and renamed it the Ganahl-Grimm Lumber Co. In 1928, they built a second store in Lake Arrowhead. This yard thrived during the Great Depression, because the movie industry was booming and Hollywood stars were building summer homes there. Following the death of Mr. Grimm in the 1930s, Ernest Ganahl bought his family's interest and changed the name to the Ernest Ganahl Lumber Company. He also made his contribution to the changing inventory of the lumber business by adding hardware to Ganahl's growing product line.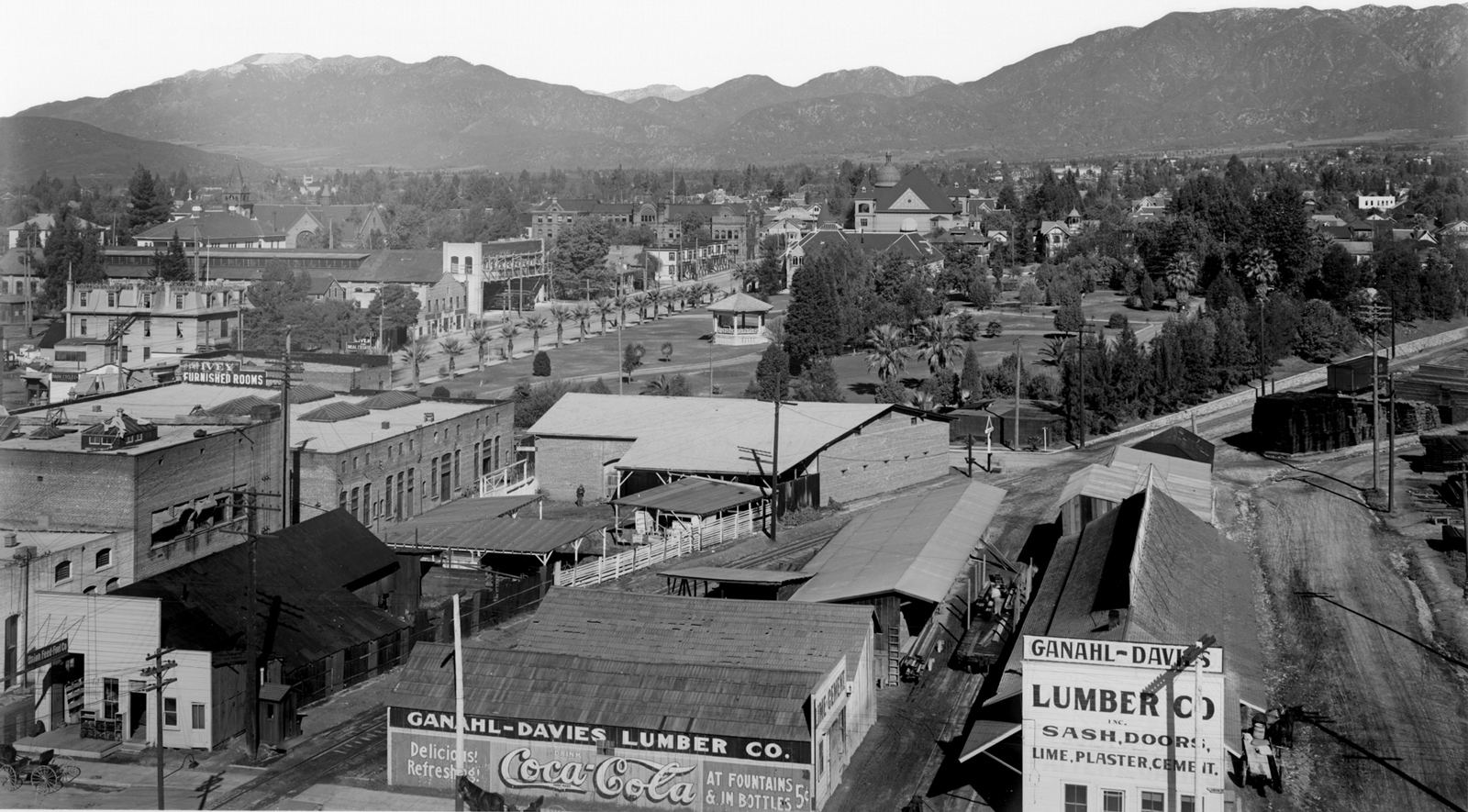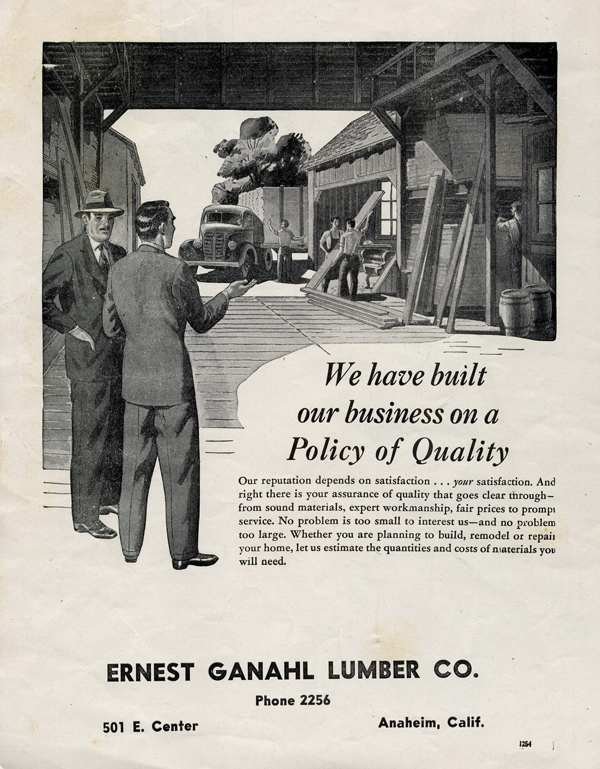 Post World War II
After World War II ended, Ernest's son, John, returned home and joined the family business. In the late '40s interest in millwork products was growing, so Ganahl opened a mill division and went to work manufacturing cabinets for the many schools being built in the area. Ernest died in 1959 and John became president of the company, and 1964 John changed the name to Ganahl Lumber Company. As with many family businesses, the Ganahl children worked at the lumberyard part-time and during summers while they were going to school. John's son, Peter, joined the company full-time in 1968 and became president of the company in 1973 upon the death of his father. That same year, John Jr. and his brother Andrew joined the company. Peter and John have forged ahead with their great-grandfather's branch theory, bringing the company to 11 locations in Southern California.